Washington, DC Museums
When it comes to high quality museums, Washington, DC is in a league of its own. Most iconic among them would be the world renowned Smithsonian Institution, a collection of 17 museums, galleries and a National Zoo! At the Smithsonian you will find the National Museum of Natural History, the National Museum of African American History and Culture, the National Air & Space Museum, the National Zoo and much more. What's more admission is FREE at every location so you can pack in as many locations as you like.
The International Spy Museum is always a firm favourite. Guests adopt a cover, break codes, identify disguised spies, and become the subjects of covert surveillance throughout their visit. The Newseum is also a top attraction in Washington, DC. Considered one of the most interactive museums in the world, visitors experience the story of news and the role of a free press in major events in history.
Washington Festivals
You can find amazing events taking place all year long in Washington, DC. Explore everything that's going on, from annual festivals and holiday celebrations to new museum exhibits, concerts and so much more. The Smithsonian Folklife Festival during June and July is an international exposition of living cultural heritage annually produced outdoors on the National Mall of the United States in Washington, DC.
Watching the fireworks is one of the highlights of DC's Independence Day celebrations, and there are lots of interesting sites from which to view them. For example, you'll find excellent vantage points from a few rooftop bars, sitting on the steps of the Lincoln Memorial, or across the river in Arlington.
Discover pure joy in Washington, DC during winter. Dine by the fire at a cosy restaurant, marvel at the National Christmas Tree, ice skate by the waterfront, shop at local holiday markets and enjoy world-class theatre experiences. The National Christmas Tree is DC's claim to fame during the holidays, and for good reason. The tree will be lit from late November until early January.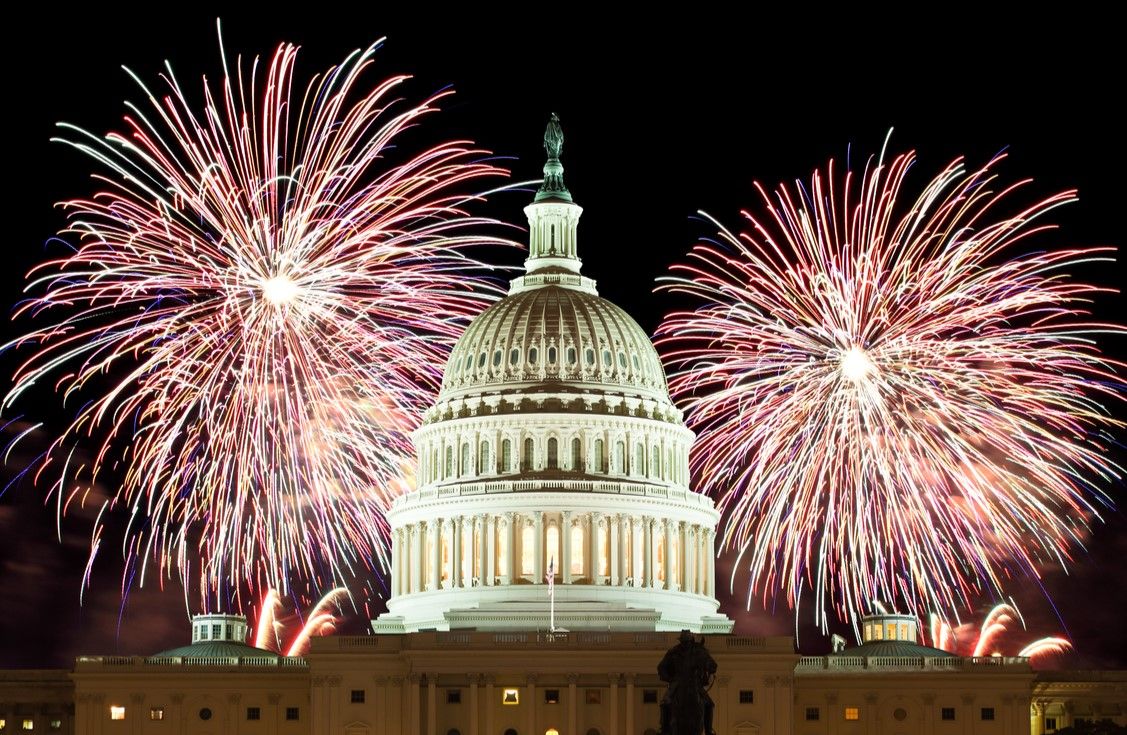 Monumnents & Memorials
Washington, DC is full of iconic monuments and memorials that no trip to the city would be complete without visiting at least some of them. And the good news is you don't have far to travel, they are all around you! The National Mall, a two-mile green expanse from the U.S. Capitol Building to the Lincoln Memorial runs right through the heart of the city. Along the way, you will see the Washington Monument, the Jefferson Memorial, the Vietnam Veterans War Memorial, the Korean War Memorial, the World War II Memorial and the Martin Luther King, Jr. Memorial as well as over 60 other monuments.
Washington, DC's Neighbourhoods
Washington, DC is made up of many neighbourhoods for you to explore each with its own flavour and flair. Visit Georgetown and enjoy the grand homes and cobblestone sidewalks of this tree-lined historic neighbourhood. The riverfront area of Georgetown bustles with people enjoying outdoor activities. The cosmopolitan neighbourhood of Dupont Circle is home to dozens of bars, bistros, boutiques and museums while the neighbourhood of Adams Morgan is known for it's buzzing nightlife.
Get Outdoors
Washington, DC is full of people who love to make the most of their surroundings by getting outside to hike, walk and bike around their city so be sure to join in! DC's ultimate outdoor mecca is Rock Creek Park, a 4.4-square-mile expanse that includes numerous trails for hiking, biking and exploring. A visit to The Wharf which has transformed into one of DC's most exciting waterfront destinations is a must. The Wharf features an accessible riverfront, including four different piers, each with their own theme and activities. Or why not take a kayaking trip along the famous Potomac River or enjoy a city tour by bike or Segway instead of bus.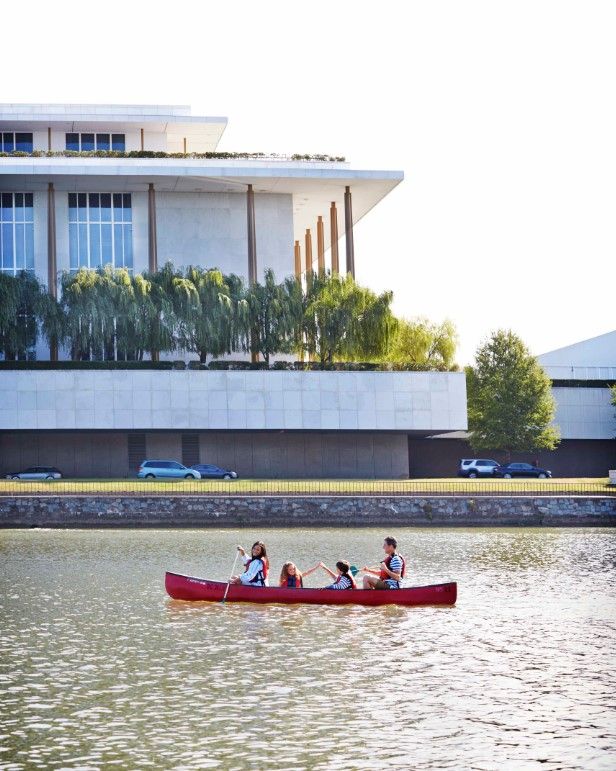 Fancy a family holiday to Washington, DC? Contact us today to speak to one of our travel experts!