What is a 'multi-centre holiday'? A multi-centre holiday is a single trip in which you can visit two, three or even four different cities! They are the best way to take advantage of your time in America and see as much as you possibly can. Planning a family holiday and can't decide on where to visit? Don't worry! American Holidays specialise in multi-centre trips to the USA and we're always here to offer a helping hand. In this blog, our travel expert Amanda has compiled our list of the best multi-centre holidays for families!
Orlando Stay & Eastern Caribbean Cruise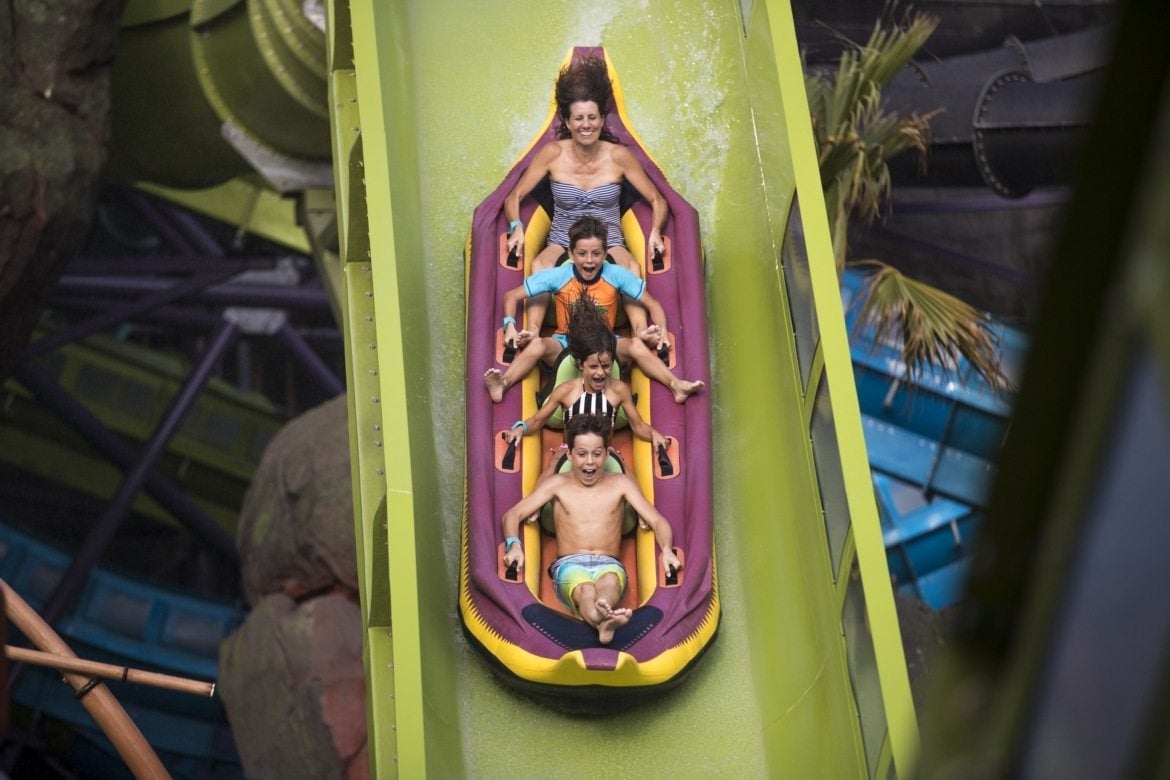 If you're looking for some family fun in the sun, an Orlando stay and Caribbean cruise is a fantastic option! Orlando is not only known for its wonderfully warm climate, but, it's also renowned for some of the most amazing theme parks in the world! Choose between Walt Disney World, Universal Studios and Legoland, and you'll be sure to make the most out of your time away. Fancy some down time? Try out a stunning cruise through the Caribbean! On board your ship, there are plenty of activities available that cater to each of your individual needs! Kids will love the children's and teens clubs, sports activities and numerous pools. While the adults will enjoy the delicious worldwide cuisine, relaxing spas and unbeatable views.
New Orleans, Memphis and Nashville
If you're looking to experience three of the most vibrant cities in the South, then this one's for you! Your journey will kick off in New Orleans. This culture driven city is famous for its amazing jazz music venues, creole cuisine and the infamous French Quarter – where you'll be sure to experience a giant street party like no other. You'll then find yourself walking in Memphis – the birthplace of the legendary Elvis Presley. Be sure to check out the home of the King of Rock n' Roll himself – Graceland, as well as the legendary Beale Street where you'll find music and soul food galore – the kids will love the upbeat atmosphere. Next on the agenda? Nashville. Visit Opryland, the Grand Ole Opry and the Country Music Hall of Fame for a look into the true roots of country music. See our current New Orleans, Memphis and Nashville offers
Los Angeles, San Diego and Palm Springs
California is one of the most popular places to visit in America. Warm and sunny all year, California's nickname is the Golden State. This amazing multi centre holiday to California starts in Los Angeles, be sure to check out the California Science Centre while you are in town. Next, in San Diego, make sure you go to the world-famous San Diego Zoo. Finishing up in Palm Springs, which earned its fame for being a celebrity getaway, your kids will be amazed at this paradise in the middle of the desert. Next, head over to Joshua Tree National Park or The Palm Desert Aquatic Centre for some family-friendly activities.
Vancouver & Whistler Stay and Alaska Cruise
If you want to experience extraordinary beauty with your family, British Columbia is the place to go. Vancouver and Whistler are two highlights of any Canadian multi-centre holiday. With hundreds of indoor and outdoor activities, both Vancouver and Whistler offer you year-round adventures. Be sure to board the Skyride and journey up 3,700 feet into the sky! Lastly, board an amazing Alaskan cruise. A destination so beautiful photos cannot do it justice. Endless wildlife, impressive landscapes and crystal-clear bodies of water await you. This trip will be something your family will never forget.
New York, Boston and Washington DC
Want to tick off three of America's most famous cities? Then this multi-centre holiday to the East Coast is for you. Starting in New York, be sure to check out, well, pretty much everything! From the Statue of Liberty to Central Park, all the way to the West Village; there's sure to be something to peak everyone's interest in the city in The Big Apple. You'll then visit Boston; one of the best ways to explore this city is the Freedom Trail – starting off at Boston Common the trail links 16 top historic sights! Next on the list is Washington DC – a city of both history and entertainment in equal measure. Check out The White House, the Lincoln Memorial and the lively Georgetown neighbourhood.
We hope you enjoyed our blog on the best multi-centre holidays for families! Are you looking to book a trip to America? Contact us today to discuss your dream holiday with our travel experts.