If you are looking for a sunshine destination with gorgeous tropical beaches, a vibrant nightlife and lots of interesting things to do, then a holiday to Barbados is the perfect choice for you. It is well known as one of the liveliest of the Caribbean islands. As well as the opportunity to soak up the sun on pristine beaches, Barbados has a wealth of culture, activities and tropical adventures to experience. Here are our travel experts top 10 things to do in Barbados.
Explore Bridgetown
It is well worth spending an afternoon exploring Bridgetown, the capital of Barbados. This port city is filled with 17th, 18th and 19th century colonial architecture and along with the old military Garrison is a UNESCO World Heritage Site. Bridgetown has many fascinating historic sites to explore and is a riveting insight into Barbados's cultural history.
Visit Charles Fort
Charles Fort is located at the Barbados Hilton hotel. This is one of Barbados' most impressive forts and dates to the mid 1600's. It as an important strategic location in the British Empire's defence and fortification of the Caribbean. See how the cannon were strategically positioned as you enjoy spectacular views over Carlisle Bay.
Swim with Sea Turtles
Fancy something different? Book a catamaran trip out to the coral reef at Folkestone Marine Park. Swim amongst endangered sea turtles that are tame enough to be fed and touched. This is a truly magical and memorable experience.
Snorkelling at Carlisle Bay Marine Park
Found on the south-west corner of Barbados, the Carlisle Bay Marine Park in Saint Michael boasts seven incredible shipwrecks, less than 200 metres from the beach. This area is commonly referred to as the underwater treasure of Barbados. Snorkelers will see a wide variety of marine wildlife such as sea fans, barrel sponges, parrot fish, angelfish and schools of dazzling tropical fish.
Scuba Diving at Folkstone Marine Park
Experienced scuba divers will enjoy Folkstone Marine Park, home to an artificial reef, purposely formed from the sinking of the SS Stavronikita, done on purpose in 1978. This shipwreck is one of the most famous dive sites in the Caribbean. The SS Stavronikita was sunk so skilfully so that it lies upright, intact on a sandy bed.
Sample Rum at Mount Gay
Barbados is considered the birthplace of rum. It remains very much part of the Barbadian way of life. Mount Gay is the world's oldest rum distillery, dating from 1703. Mount Gay is one of the top tourist destinations on the island, you can enjoy a range of distillery tours and rum tastings, it's a great way to spend an afternoon.
Oistin's Fish Fry
On a Friday night in Barbados, there's only one place to be. Oistin's Fish Fry is where locals and tourists gather for delicious food, colourful cocktails and a Caribbean street party that goes on to the wee hours of the morning!
Explore Harrison's Cave
Harrison's Cave is an underground cavern formed from crystallized limestone. Explore this subterranean world in relative comfort thanks to a magical underground tram. An enchanting 3-mile ride through an underworld of caverns, flowing streams, shimmering deep pools and towering columns awaits.
Dance at a Reggae Bar
St Lawrence Gap is one of the most popular places in Barbados to dance the night away. A hub for reggae bars, calypso clubs and some of the best restaurants in the Caribbean. There are also several nightclubs for late night revelry.
Relax on the Beach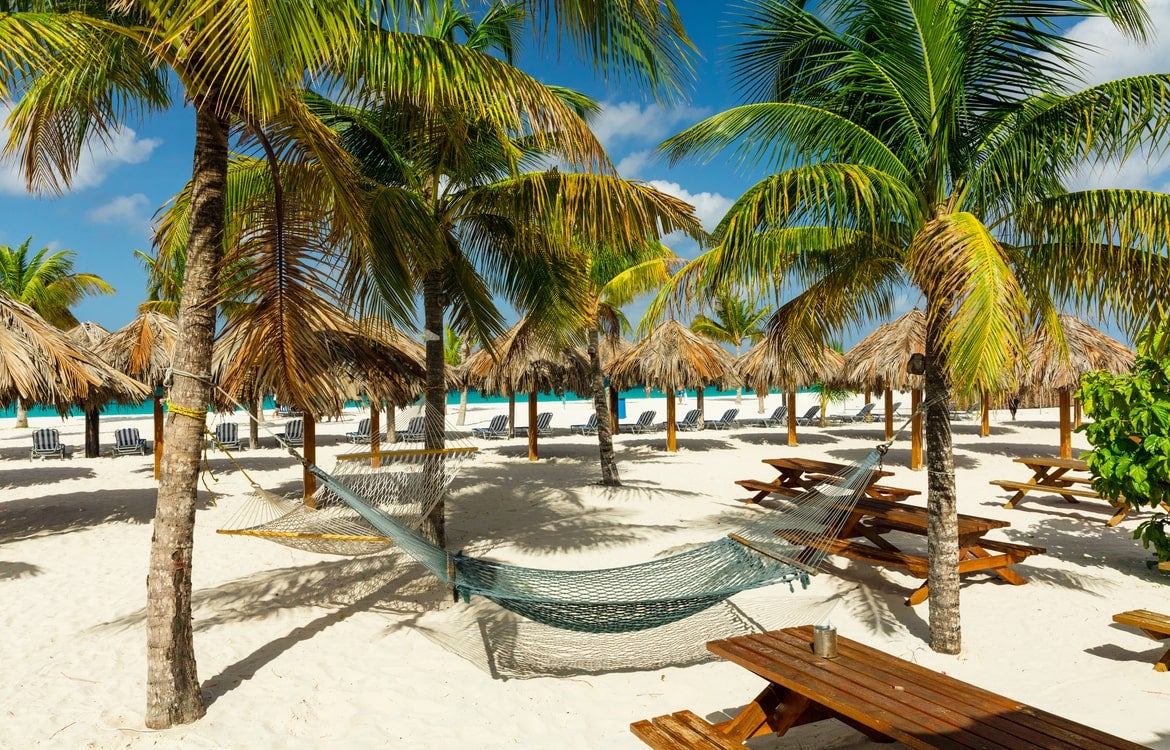 And finally, no visit to a tropical Caribbean Island like Barbados is complete without spending some time relaxing on a soft white sandy beach, overlooking the ocean and listening to the waves lap onto the shore. Add a delicious rum punch and you are in holiday heaven!
Caribbean Holidays
Barbados is the most lively of the Caribbean islands, perfect for night owls, thrill seekers and beach lovers. Check out our great special offers on holidays to Barbados or give us a call today and speak to one of our expert travel advisors to start planning your holiday to Barbados.