A luxury train journey with Rocky Mountaineer takes guests through the Canadian Rockies and provides some remarkable experiences. From cosmopolitan Vancouver to the UNESCO Heritage Sites of Jasper and Banff and the famous Lake Louise, you will experience a diverse range of dramatic scenery and beautiful landscapes. From your comfortable spot on board, you will see stunning mountains, lakes, valleys and much more as you travel the Canadian Rockies in style. American Holidays travel expert Stephen hopes to inspire other travellers with his highlights of a train trip through the Canadian Rockies.
The 'all-aboard' ceremony
Vancouver marks the beginning of your Canadian Rockies adventure. Guests will stay an overnight in the beautiful city before their departure. The 'all-aboard' ceremony takes place the following day at the Rocky Mountaineer Station. Guests will enjoy coffee and juice before a Bagpiper begins to play to signal that it is time to board the train.
This ceremony is a lovely touch making the beginning of your trip a magical memory to take home with you. This ceremony is also a great opportunity to meet some of your fellow passengers.
The Gold Leaf Carriage
On the second day onboard the Rocky Mountaineer train, guests travel to Jasper by the Gold Leaf carriage. The Gold Leaf carriage is one of the highlights of this train journey through the Canadian Rockies. This spectacular carriage is luxurious and comfortable, making you feel like royalty on your journey.
On top of the exceptional service, you will experience extraordinary views with sightings of wildlife including grizzly bears. This carriage spans over two stories with the dining cabin downstairs and the seating cabin above.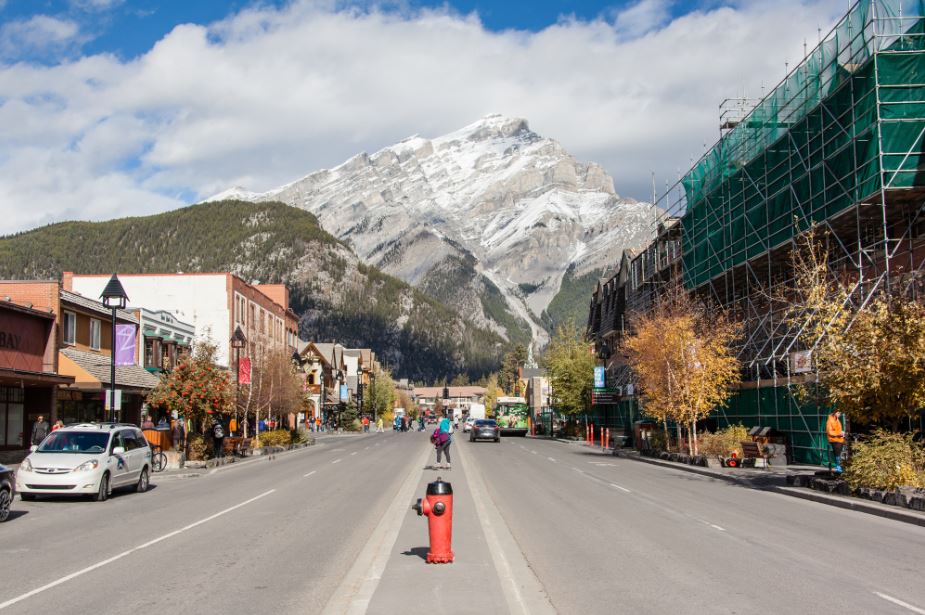 Banff
Halfway through your trip, you have the opportunity to stop off at Banff, an area with a rich heritage – and one of the world's most awe-inspiring mountain destinations. This stunning place offers pristine Athabasca wilderness, boundless outdoor adventures, incredible sights, and a vibrant cultural experience.
Enjoy a half day tour to Yoho National Park on en route, and also see Lake Louise and taking some time to refresh yourself in the hot springs for memories you will cherish forever.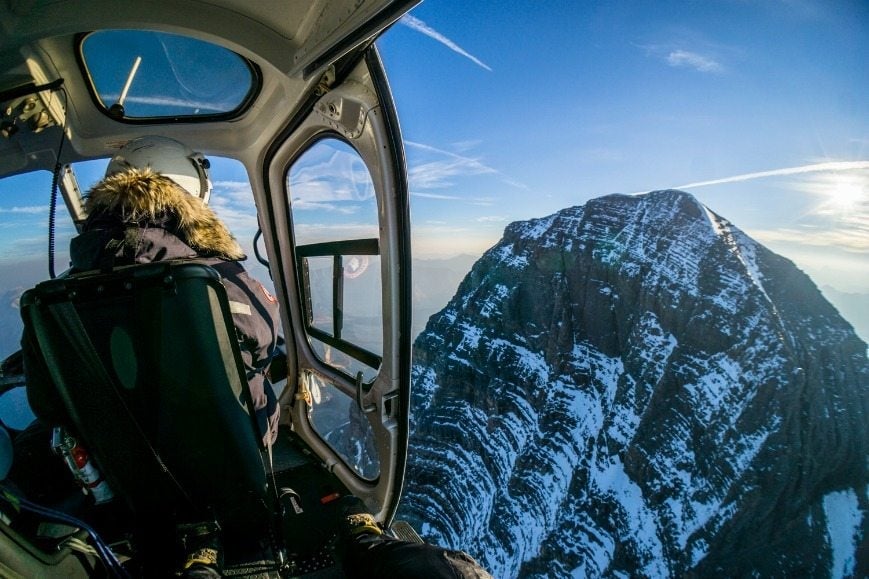 Rockies Heli Canada
There are endless possibilities when you reach each destination. On your way to Calagary tick a helicopter ride off your bucket list with a (link doesn't work) flight over the Kananaskis Reserve.
This spectacular tour offers an epic view of the Rocky Mountains and easy access to the iconic sights of Kananaskis Country and Banff National Park. You will see glaciers, peaks, alpine lakes and waterfalls all from above – a perspective that few are lucky enough to see!
Fancy exploring The Canadian Rockies by train? Contact us today to speak to one of our travel experts about our latest offers.