British Columbia is home to some of the most stunning scenery in Canada. The province that boasts such beauty spots as Vancouver, Victoria, Whistler, Kamloops, Tofino, Prince Rupert Island and many more offers up majestic mountain ranges, sparkling coast lines, plunging glaciers and rushing rivers British Columbia is an area of splendid nature that is home to so many adventure options. Hiking, river rafting, mountain biking, swimming, fishing and golfing are all popular activities throughout the many provincial parks, mountain ranges and coastal towns throughout British Columbia. And what's the best way to make sure you see and do it all? Explore on your own time on an epic Canadian road trip!
Our travel experts have put together some of their suggestions for the best road trips to take in British Columbia.
Sea to Sky Highway
The Sea-to-Sky Highway is the name given to the section of British Columbia's Highway 99 that connects Vancouver to Whistler. The name comes from the fact that the route connects the sea in Vancouver to the mountains in Whistler and as you can imagine with a name like this, the scenery is simply stunning! The route is only 120km so can easily be done in a couple of hours. However, on a road trip like this, you'll pass many places you'll want to stop off and visit so give yourself 1-3 days to complete.
You'll set out from Vancouver, a city you should definitely spend a day exploring before you hit the road. Enjoy the lively atmosphere of the city in trendy Gastown, go for a cycle in stunning Stanley Park or find some peace in the VanDusen Botanical Gardens. Once on the road and heading north, pay a visit to The Capilano Suspension Bridge Park which features a 70m high suspension bridge over the gushing Capilano River and a tree-top walk along a series of bridges offering amazing vistas all around.
Take a little detour off the Highway to Horseshoe Bay and spend an evening watching the sunset over the glimmering sea as you tuck into the bay's famous crispy fish & chips. Just north of Horseshoe Bay you'll come into Porteau Cove Provincial Park popular with scuba divers due to the abundance of marine life including octopus and starfish.
A real highlight of this trip is doing the Sea-to-Sky Gondola, a cable car that takes you up to Summit Lodge where you can take in the stunning views of the sparkling waters of Howe Sound, the majestic mountains of the Coast Range and Squamish, an area known as the 'Outdoor Recreation Capital of Canada and the perfect place to stretch the legs on a hiking trail.
Finish off your trip in the resort town of Whistler where you can spend a couple of days if you wish exploring all the fantastic activities on offer in this mountain town.
Route 97: The Okanagan Corridor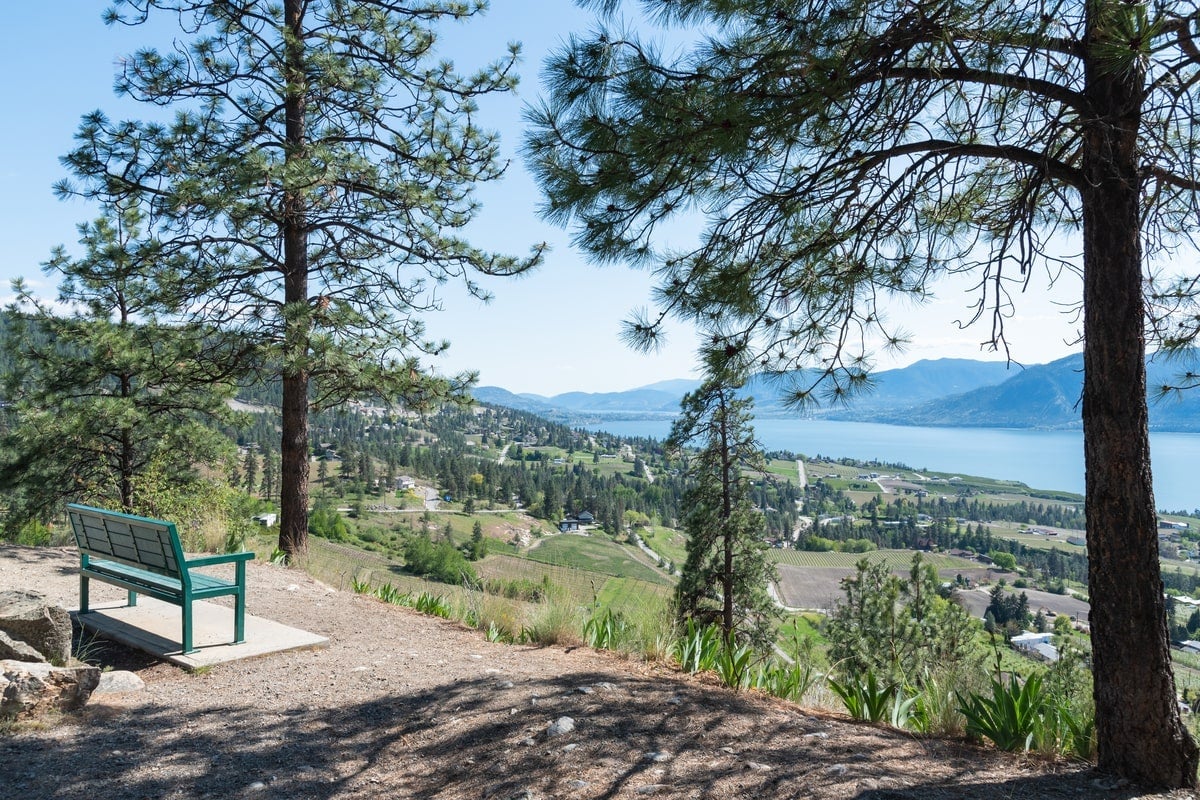 Highway 97, part of the Alaska Highway, is the main route through the Okanagan, a region known for its vineyards and delicious locally sourced food all set against a backdrop of glistening lakes and majestic mountain peaks. There's a 250km route you can take through this region. Give yourself 3-6 days to complete it as there are plenty of places you'll want to stop off and of course, plenty of vineyards you'll want to enjoy at your leisure.
This road trip begins in Vernon and you can actually start your trip on two wheels instead of four! The Okanagan Rail Trail is a disused rail corridor that offers 50km of scenic bike routes and a great way to get started exploring this region. Back in the car you'll travel towards Kelowna, the largest city in the Okanagan and home plenty of wineries, breweries and farm to table food that will make your mouth water!
Continue on to Kettle Valley Rail Trail and take some time to explore the surrounding Myra Canyon. Trek over the 18 trestle bridges that run along the Canyon for stunning views out over the mountains and canyon below.
From here drive along the route parallel to shoreline past scenic vineyards that dot the region area to Penticton where the nearby Skaha Bluffs Provincial Park boasts more than 650 rock climbing routes for you to try out. This part of the route is home to many of the vineyards that the Okanagan is famous for so be sure to spend some time visiting them.
The Coast Mountain Circle Route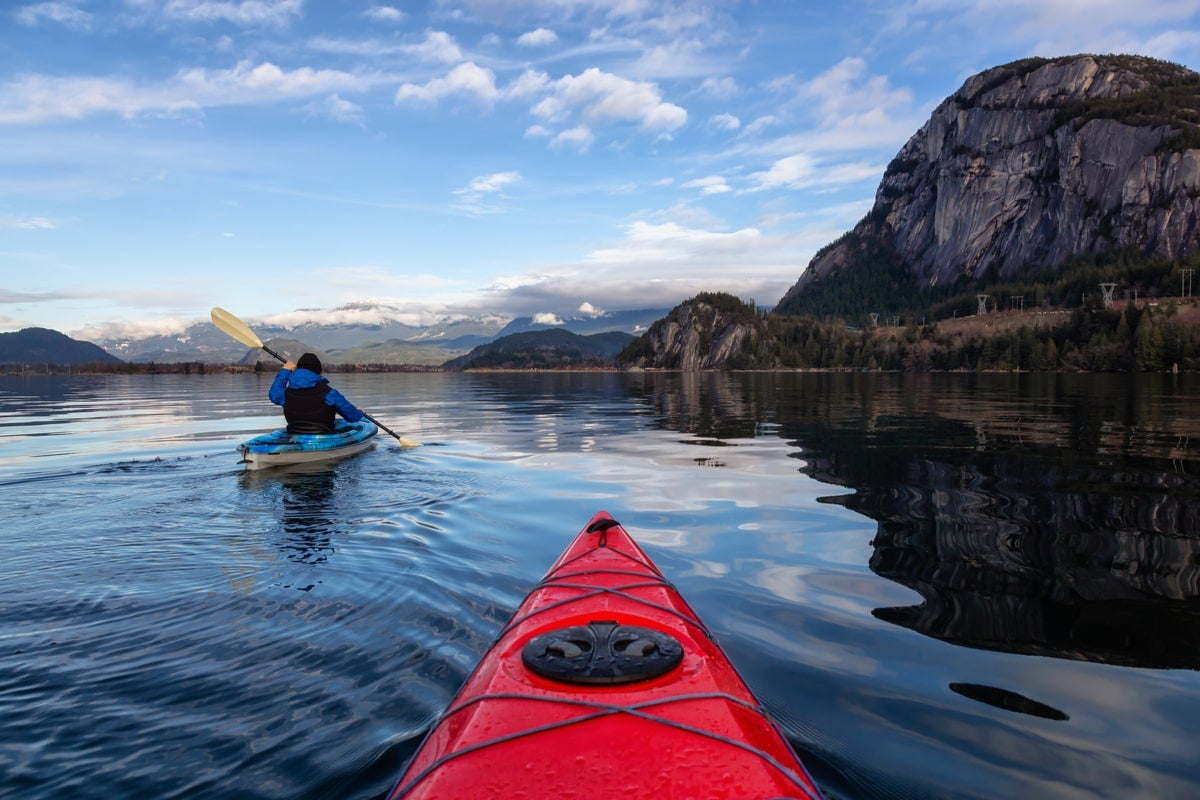 This road trip is a real treat for any outdoor adventure lovers. This looped 700km route takes you from Vancouver through some of the most picturesque places in British Columbia taking in stunning canyons, hot springs, majestic mountain ranges and some of the most interesting historic spots in the region.
You'll begin in Vancouver, leaving the city behind you as you jump on the Sea-to-Sky Highway towards Whistler. The first place to stop is Squamish, the 'outdoor recreation capital of Canada' where you can enjoy watersports in the Squamish Spit, tackle mountain bike trails or head off on a wildlife watching expedition.
As you pull out of Squamish take a few minutes to stop at the northbound pullout and take in the spectacular views of the glaciers towering over Squamish River. Then it's on to Whistler where plenty more activity awaits, so give yourself plenty of time in this fantastic region to enjoy mountain biking, stunning hiking routes and bear watching tours. A real treat is a ride in the Peak2Peak Gondola, the first lift to link two mountains. Sit back and enjoy the spectacular views of the surrounding Backcomb Mountain range from 436 metres above the valley floor.
Back on the road you'll have reached the start of the road for the famous Cariboo Gold Rush. Pay a visit to Historic Hat Creek and get a feel of pioneer life during the gold rush! As you then continue South you'll come to Fraser Canyon, one of the best spots for river rafting in all of Canada. Make your way down Fraser River with the mountains as your backdrop. Make a final stop at Harrison Hot Springs for a relaxing plunge in the steamy pools before making your way back to Vancouver.
Canadian Rockies Road Trip – From Cranbrook to Banff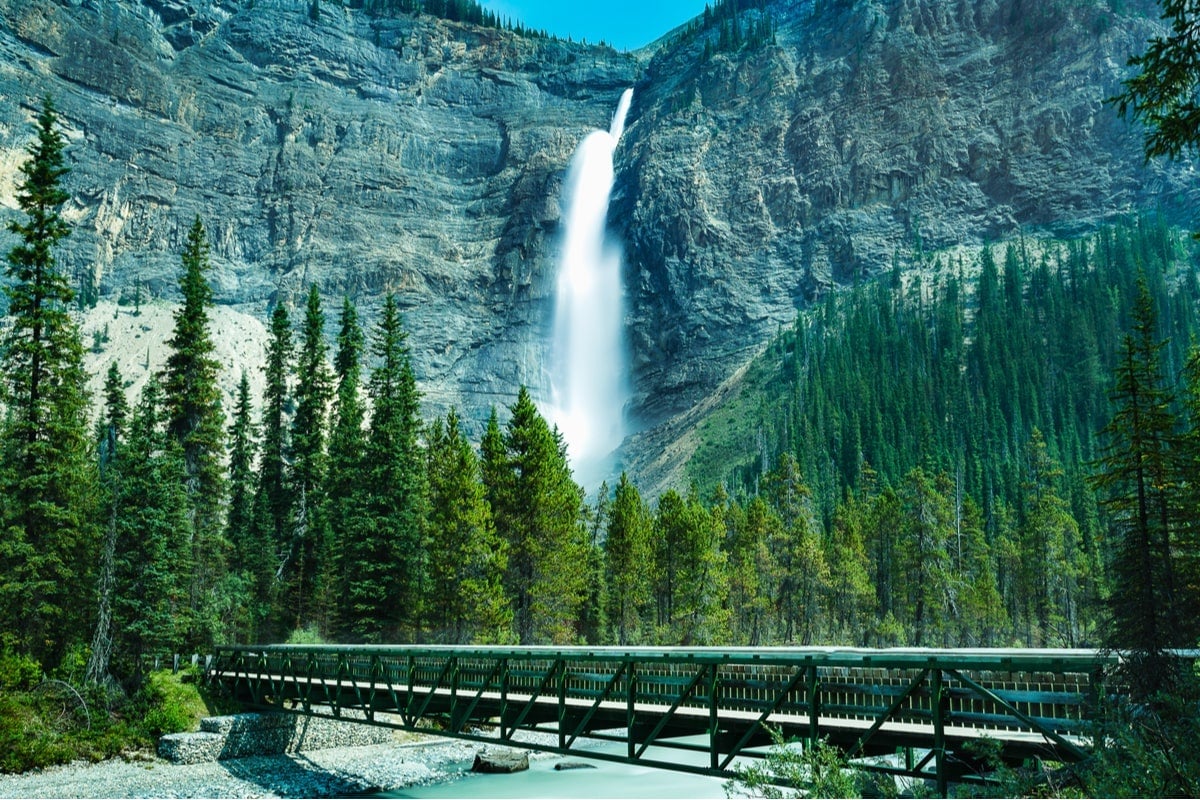 The Canadian Rockies are one of the best places in North America to embark on a road trip adventure. Whether you are looking for adventure and activity or you prefer to just relax and soak up the beautiful scenery around you, there's something for everyone. This route is just under 300km which allows plenty of time to immerse yourself in all there is to do!
This road trip route through the Rocky Mountains begins in Cranbrook where you can kick your trip off in style with a thrilling white water rafting expedition on the St Mary River, which is also a top fly fishing spot. Continue along the banks of St. Mary River to Kimberley National Park, Canada's biggest municipal park, nestled at the foot of the Rocky Mountains. The parks waterways are perfect for fishing, boating and swimming in the summer months.
As you continue North you will come to the famous Fairmont Hot Springs, where you simply must take a dip in the healing waters of the hot springs pools while gazing out at the spectacular mountains rising up all around you.
Back in the car continue North to Windermere Lake, a great spot for a swim or paddle and from here you can also embark on a relaxing serene kayak trip down the Columbia River. You'll then travel onwards to Kootenay National Park where you can spend a day exploring deep canyons and tumbling waterfalls on some of the many hiking trails in the park. Relax your muscles after a day of hiking by hopping into Radium Hot Springs and enjoy the marked contrast between the gloriously hot springs and the icy cool streams that you may have encountered throughout the park during the day.
Your Rocky Mountain adventure continues in the stunning Yoho National Park, home to mighty waterfalls, including Takakkaw Falls, the Spiral Tunnels and glistening Emerald Lake (so named due to its brilliant green colour). Fully explore the park on grizzly bear watching tour, revel in miles of mountain biking trails or enjoy a meal at Eagle Eye restaurant, Canada's highest elevation dining experience at 2,347metres!
Continue along the Trans-Canada Highway to Banff where your road trip ends in this fantastic town at the foot of the Rockies and home to the famous Lake Louise.
Vancouver Island Coastal Circle Route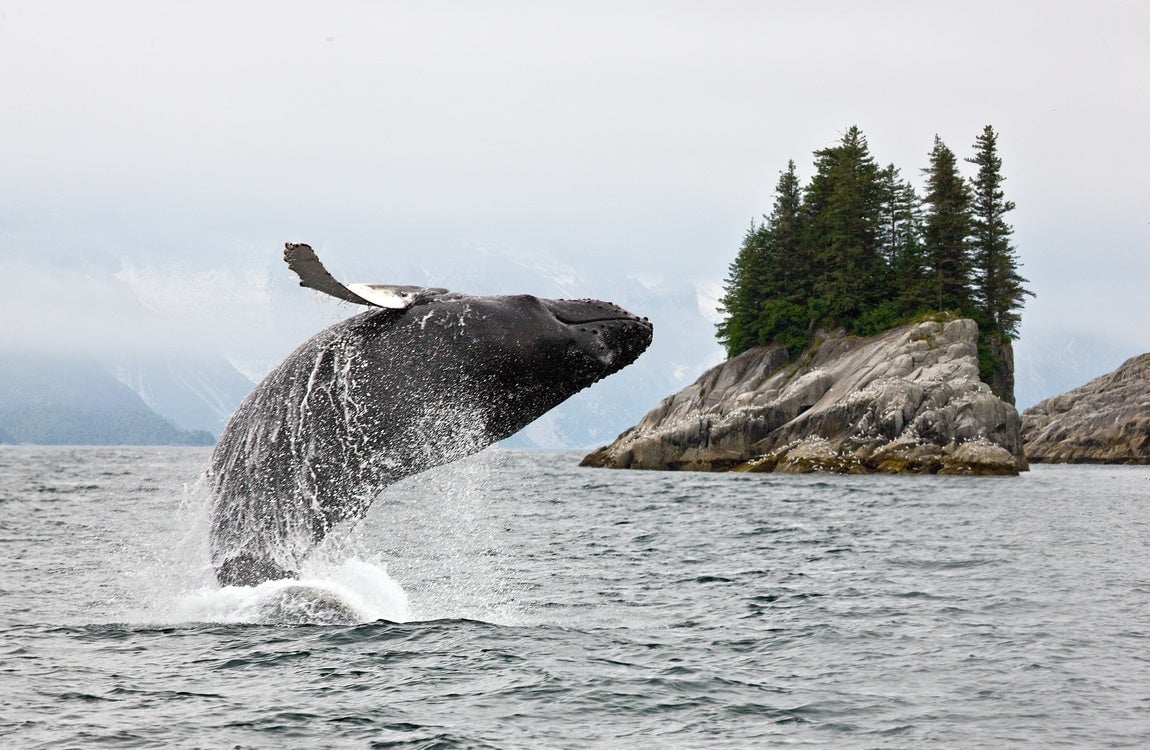 This 500km road trip takes you along coastline of beautiful Vancouver by the towns that dot the area where you can soak up splendid views, see abundant wildlife and have the opportunity to relax and recharge in one of the most beautiful places in Canada. This road trip brings you to stunning Victoria, one of the best places in the world to experience marine adventures so be sure to take a whale watching tour for the opportunity to get close to whales in their natural habitat in the company of biologist tour guides.
Begin your trip in Tsawwassen, just south of Vancouver where you will board a ferry that will take you through the glistening blue waters to the Swartz Bay, located at the south end of Vancouver Island. You might like to take some time out before you hit the road to explore Victoria, the capital city of British Columbia. Explore the harbour, take a walk by the sea, tour the famous Butchart Gardens, or visit some of Victoria's many museums, galleries and heritage sites.
From Victoria head onto Highway 1 towards Duncan and take in the stunning panoramic views over the Saanich Peninsula and Mount Baker in the distance as you travel this scenic highway. Duncan, known as the City of the Totems is where you will find the famous totem poles that are lovingly carved by the indigenous people as a mark of gratitude to the natural environment they have called home for thousands of years. Each pole tells a story so take the time to do a self guided tour here to learn more.
Leave Highway 1 for Highway 19A to ensure you are staying on the scenic route along the coast to Parksville. Home to some fantastic beaches, this is a great spot to take a break from the driving and spend a day by the ocean. From Parksville you can also take a short detour to Cathedral Grove, where you can marvel at the ancient and enormous red cedar trees that tower above you.
Back on the road head towards Comox Valley where you will find Strahcona Provincial Park, the oldest provincial park in British Columbia. Mountain peaks, rushing rivers and streams and babbling creeks dominate the landscape of the park and taking some time to explore the park is highly recommended.
Continue on to Campbell River where everything is all about the water! Known as the 'Salmon Fishing Capital of the World' it's a great spot for fishers and there are plenty of guides who will happily take you to the best places to fish for Pacific Salmon. There are also boat tours available to go whale watching to try catch a glimpse of the grey whales and orcas that call these waters home.
You'll then drive to Telegraph Cove, a picturesque village full of colourful buildings on the waters edge. It's another popular destination for whale watching as local myth goes that there are as many whales as people in this area. From here carry on to Port Hardy, the northernmost point of Vancouver Island and your finishing point of your road trip.
Canada is often described as a land built for explorers which truly makes it the perfect road trip holiday destination and you won't find scenery as beautiful as that in British Columbia anywhere else!
Are you feeling inspired to embark on your own British Columbia roadtrip?. Contact us today to speak to one of our travel experts.