Do you like to see the sights at night? Here are the best things to do at night in Washington, DC
Washington, DC 's entertainment does not end when the sun goes down and the museums close. After dark, DC offers an array of night time activities, so you can continue exploring America's capital city. From experiencing the city's nightlife, to watching live performances, here is a list of the best things to do at night in Washington, DC according to our travel expert Angel.
Continue to view monuments
Washington, DC's memorials and monuments are not something to see only during the day. At night, they give off a completely different beauty.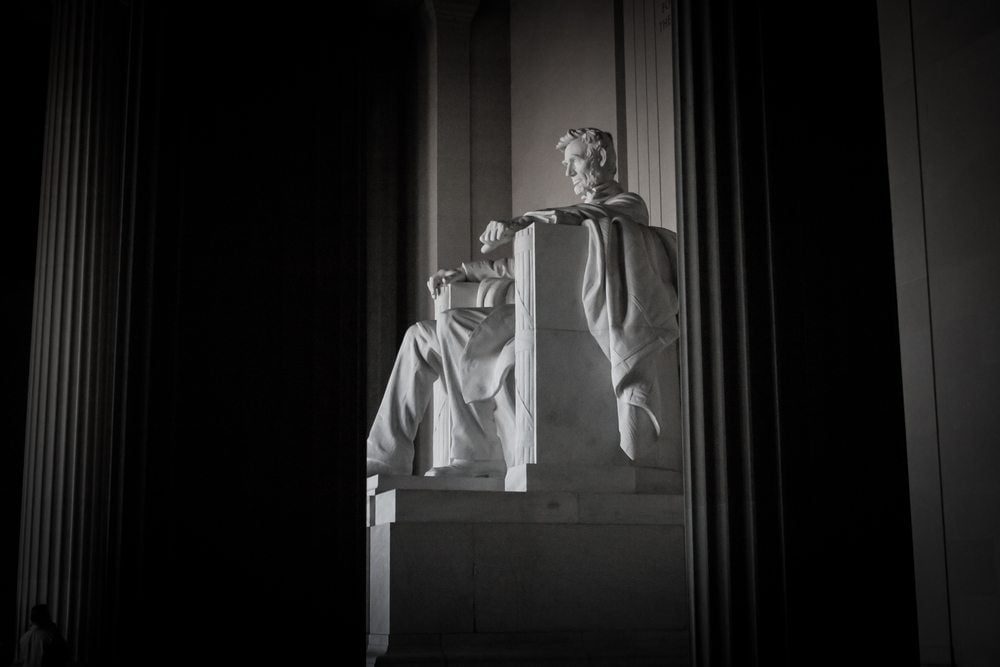 Watch the sunset behind the Thomas Jefferson memorial, see Abraham Lincoln illuminated inside his memorial, and witness the lights shining up at the Iwo Jima Memorial. These sights are just as picturesque in the dark as they are in the day, if not more.
Performances at The Kennedy Center
The Kennedy Center is a large performing arts centre home to the National Symphony Orchestra and the Washington, DC National Opera. Here, you can also catch amazing shows from ballet and classical music, to comedy and jazz shows. Every night at 6pm, the Kennedy Center offers free live performances on the Millennium Stage. Watching a performance at this famous centre is the perfect way to fill your night in DC.
Go see a sporting event at the Capital One Arena
Sports are on the rise in Washington, DC, and are often a huge attraction at night. Both the Washington Wizards basketball team and the Washington Capitals hockey team play at the Capital One Arena.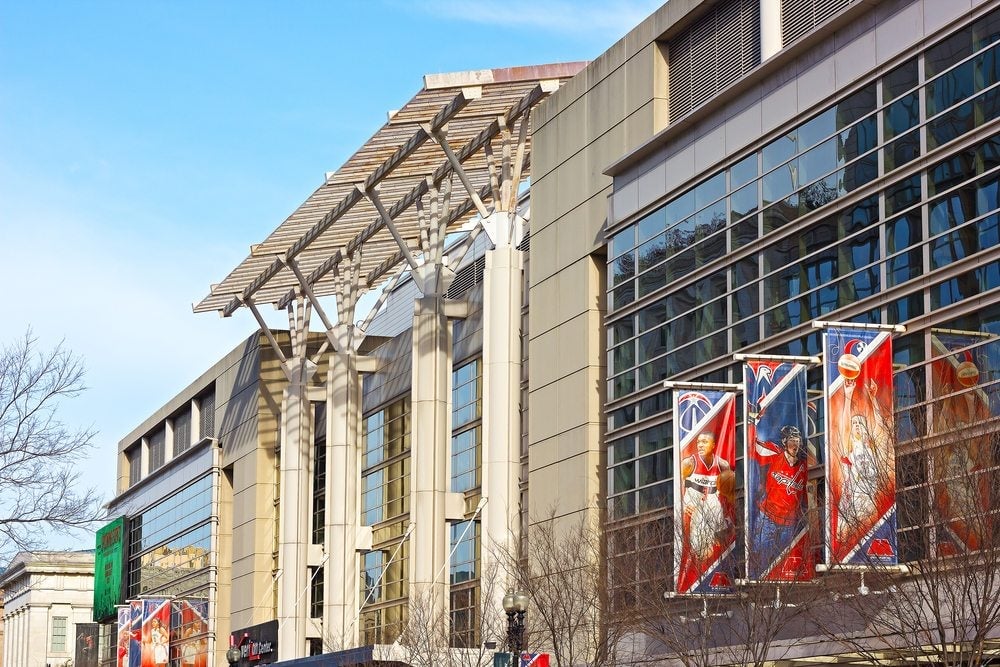 The Capital One Arena offers a whole set of entertainment on its own. After you cheer on a DC team, the Capital One Arena neighbourhood has a wide variety of bars and restaurants to keep the night going.
While in Washington, DC a visit to Nationals Park to see the Washington Nationals Baseball team is always a fun evening for the family to enjoy.
Listen to the music of U Street
Catch a glimpse into DC's music scene and save a night to explore U Street. The U Street Music Hall is a famous concert venue that has artists from around the world come to play. Black Cat features local DC bands playing alternative/punk/indie music, and JoJo Restaurant & Bar has everything Jazz and Blues. With so many bars and restaurants playing live music, walking down U Street is definitely one of the best things to do at night in Washington, DC.
DC Improv
For a night of fun and laughs, a comedy show in Washington, DC is a must. DC Improv is the capital city's #1 comedy club, ensuring that whatever show you go to will have you falling out of your seat with laughter.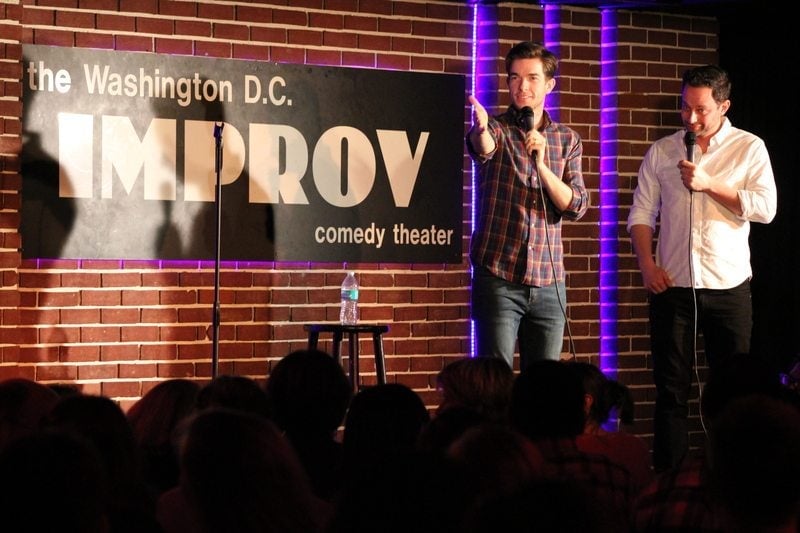 This club has a full menu, so get a drink and some fettuccine jambalaya while relaxing and watching the show. A comedy show is a great way to end your night in DC, before heading out to more tourist sights the next day.
Haunted Pub Tour
A haunted pub tour is one of the best ways to get to know Washington, DC's chilling past and exciting pub scene. A walking tour takes you to some of the most famous monuments and sights, incorporating history into the ghost tour. Your costumed tour guide tells you the ghost stories of these sights, while you get to enjoy drinks along the way. A haunted pub tour is a perfect alternative to the classic sightseeing tour.
Fancy exploring Washington, DC at night? Contact us today to speak to one of our travel experts about our latest Washington, DC offers.