Have a whirlwind 24 hours in the Windy City with our tips on what to do in Chicago in one day
While 24 hours is certainly not long enough to truly experience all that the 'Windy City has to offer, it is adequate time to give you a taster that will leave you wanting more. For a truely memorable holiday to Chicago we recommend a few days at least! We know that's not always possible to here is our expert Adrienne's top tips on what to do in Chicago in one day.
Shop 'til you drop
When you think of the Magnificent Mile, picture Paris' Champ-Elysees, Chicago style.
True to its name, it is a mile of shops boasting both high street and designer brands, interspersed with historic hotels and eateries of all varieties, running from the Chicago River to Oak Street.
You may not have much time for picking up some bargains, with only hours to spare in this wonderful city, but it is definitely a sight to behold and worth a stroll down to take it all in.
The great outdoors
Millennium Park is a must-visit spot in Downtown Chicago. The park is home to the famous Cloud Gate or 'Bean' sculpture. The sculpture serves as one of the most visited attractions for tourists as it is the perfect site to capture your Chicago selfie, with amazing backdrops of the Chicago skyline!
Large public events, many of which are free to the general public, are held each year in Wrigley Square and Jay Pritzker Pavilion within Millennium Park.
Jay Pritzker Pavilion is a state of the art amphitheatre that plays host to many public events and concerts throughout the year and holds up to 11,000 audience members. Top tip – If you're lucky enough to catch a live performance, pack a picnic, grab a blanket and take in the magical sounds under the stars.
Chicago from above
With only 24 hours to spare, the likelihood of you fitting both the Skydeck Chicago in Willis Tower and the 360 Chicago at John Hancock Center is pretty slim.
Both are fantastic and equally popular attractions which offer spectacular views of the famous Chicago skyline.
Close to the Magnificent Mile, the John Hancock Building is the fourth tallest building in Chicago. It's Observation Deck on the 94th floor offers a 360 degree view of Chicago and Lake Michigan from over 1,000 feet above the Magnificent Mile.
It is also home to the Tilt! Experience – an exhilarating attraction that literally tilts visitors to a 30 degree angle over Michigan Avenue. The Skydeck Chicago is located on the 103rd floor of Willis Tower, the eighth-tallest building in the world, and provides visitors with stunning views that stretch over four states.
The main attraction here is The Ledge – a glass balcony extending four feet outside the 103rd floor of Willis Tower, an exhilarating new experience to the tower.
Top tip – visit in the evening just before sunset to get the best of both Chicago by day and by night!
Which tour to take?
If you are planning to take a guided tour while you're there then we recommend hopping on a boat and discovering the city by water. Be sure to look around and take in the stunning architecture while cruising up the Chicago River, which famously turns green to celebrate St. Patrick's Day every year.
These tours will give you an insider's look at the architecture and engineering that made Chicago famous as the birthplace of the skyscraper.
What to do in Chicago in one day – Final tip!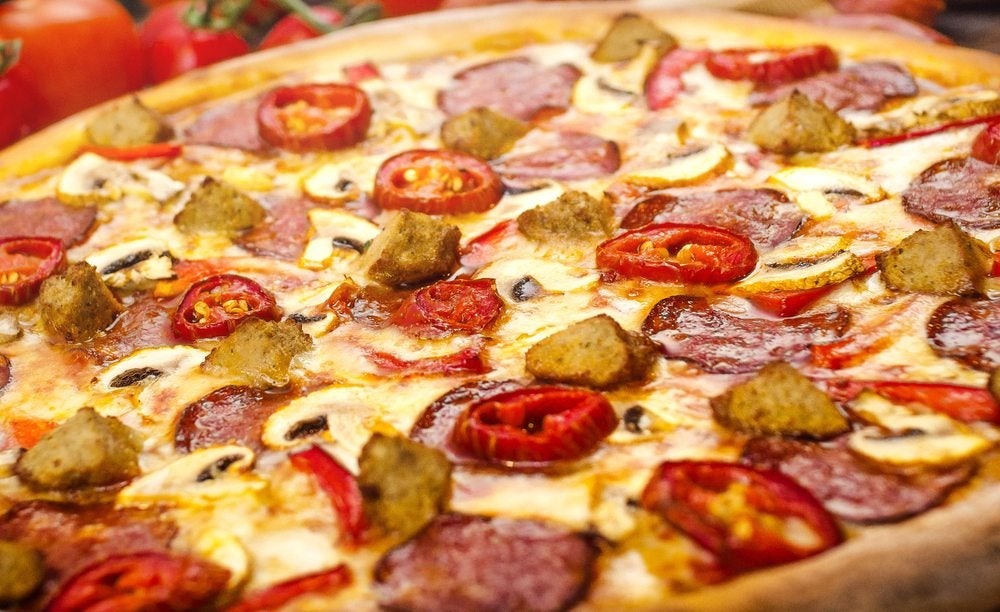 You can't come to Chicago without trying their famous "Chicago-style" deep dish pizza.
With so many amazing pizzerias throughout the city you really can't go wrong!
Swing by Vito and Nick's Pizzeria, located on South Pulaski Road in Ashburn for the best pizza in town.
Established in 1949, this joint is a firm favourite with locals who descend in there droves for thin crust pizza with deliciously gooey cheese and side orders of Zucchini sticks.
There's a reason why Chicago is known as the 'greatest pizza city on earth' and with a trip to Vito and Nick's, you'll soon see why!
Planning a trip to Chicago? Contact us today to speak with one of our travel experts and hear more about our latest offers.