St Lucia is a volcanic island that is a tropical haven for beach lovers and water sports enthusiasts Holidays to St Lucia boast stunning beaches, luxurious all inclusive-resorts, crystal clear Caribbean waters and of course that famous year round sunshine. Our expert travel advisors are regularly asked 'when is the best time of year to visit St Lucia?'In all honesty there is no bad time of year to visit this island paradise. The answer depends on what you are looking for.
Best time to visit St Lucia to get the best value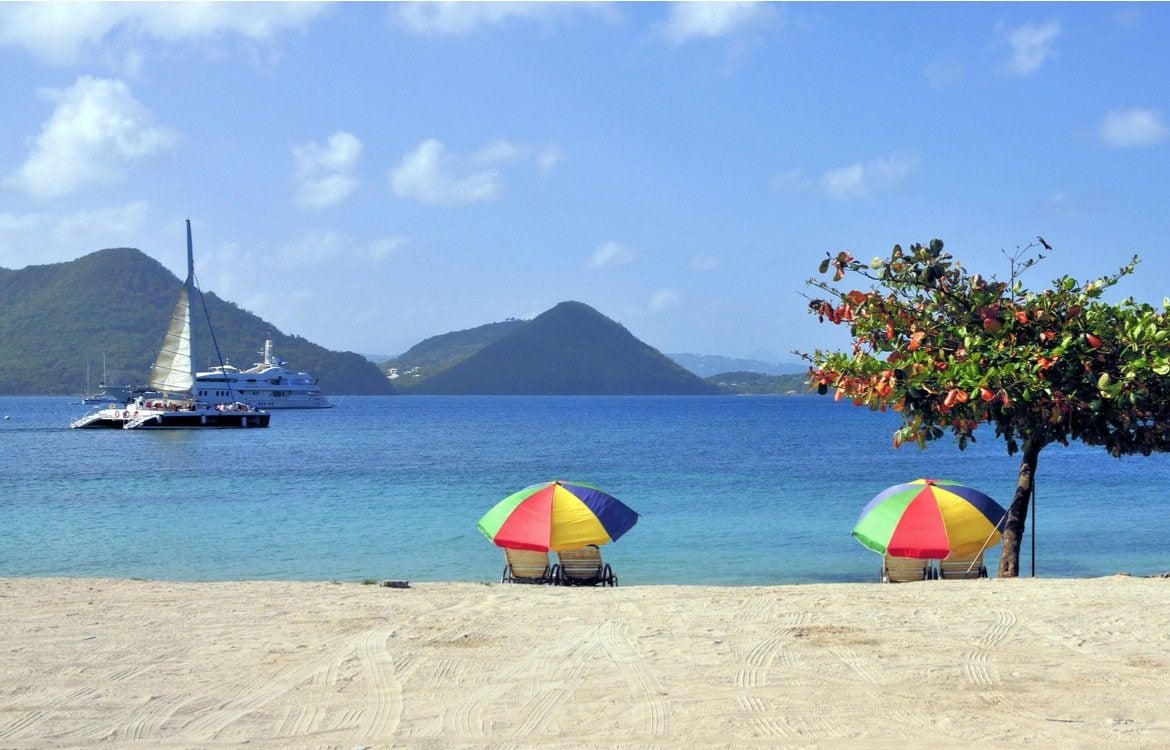 Winter is a good time of year to visit St Lucia., particularly when children are back to school and there are fewer families visiting the island. The resorts can have some excellent special offers at this time of year, particularly outside of school holidays. With temperatures averaging 27°C in December and January, this is also the driest time of year.
Best time to visit St Lucia for beach lovers
April and May are a great time of year to visit St Lucia if you are a beach lover. This is still considered to be the shoulder season so there are great holiday deals on offer. It is also a perfect time of year for swimming in Saint Lucia, with recorded water temperatures of 29°C. This is when the water is a bit warmer and the beaches are less crowded.
Best time to visit St Lucia for Diving & Snorkelling
St Lucia is a great diving destination for both novice and experienced divers. Most of the diving around St. Lucia takes place in the Soufriere Marine Reserve. The shallow waters feature colourful coral reefs and a variety of tropical fish are the perfect environment for novice divers. Two shallow shipwrecks are often reported as favourite sites among more experienced divers.
Diving in St Lucia is year round but you may prefer to avoid the rainy season between June and the end of August.
Caribbean Holidays
St Lucia is a tropical Caribbean paradise. Check out our great special offers on holidays to St Lucia or give us a call today and speak to one of our expert travel advisors to start planning your holiday to St Lucia.