Perfect Day at CocoCay, Royal Caribbean's newest, one-of-a-kind, private island destination, combines adventure, thrilling activities and relaxation to make for a day you will never forget! Located in the Bahamas, this magical island is the closest place to paradise on earth. There is something for everyone – whether your ideal beach getaway involves exciting activities, or unwinding at a peaceful waterfront, you will find there is no right or wrong way to make the most out of your private-island getaway. Here our cruise product manager Astrid highlights what you can see and do at Perfect Day at CocoCay.
Thrill Waterpark
This is one waterpark you won't want to miss! If you are a thrill seeker, you are in luck. This waterpark has the most water slides found in the Caribbean, including the tallest slide in North America – Daredevil's Peak. You can bounce, climb and swing your way through the obstacles in the Adventure Pool for heaps of fun. Or, why not test your limits by taking the incredible helium balloon that rises 450 feet above the ground – the views are spectacular.
Oasis Lagoon
This extraordinary Oasis Lagoon has the largest freshwater pool in the Caribbean. Go see the different coves that each have their own unique vibe! Dive straight in and take your first sip of a cold Coco Loco at the fabulous swim-up bar, or stretch out on one of the three swim-up islands. Later after all the fun, you can treat yourself to total relaxation in the privacy of your own cabana, complete with amazing attendant service. What more could you want?
Splashaway Bay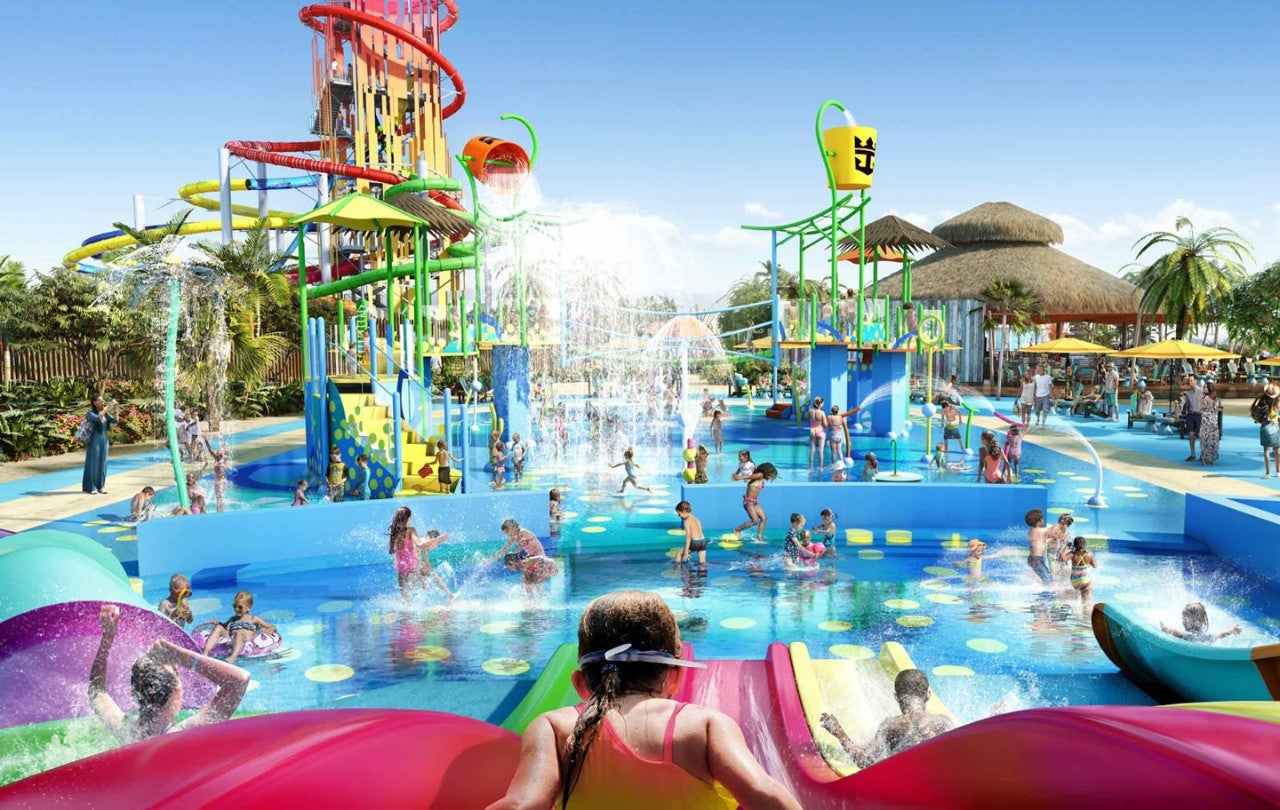 This is the perfect place to take the little ones. There are many different water slides and pool activities for them to enjoy. With poolside beds and chairs, the parents can enjoy a refreshing beverage while watching their kids at play.
Chill Island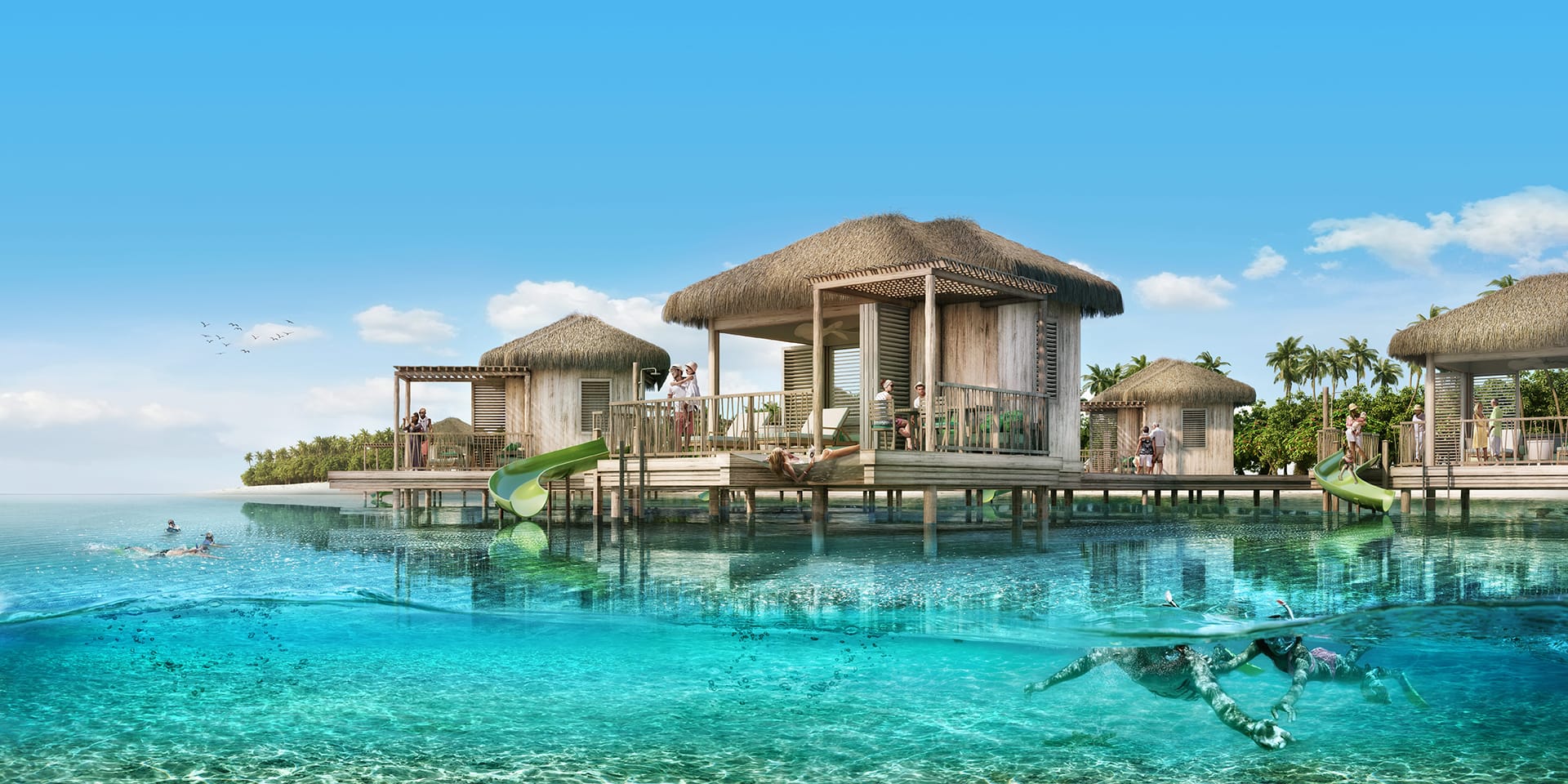 If you are looking for the ultimate relaxation area, then Chill Island is a must visit. The beach is a magical place that boasts crystal clear tropical waters, fine white sands and endless opportunities to kick back and recharge. Refuel and treat your taste buds with a bite to eat at the Chill Grill.
South Beach
Do you like to stay active during your holiday? If so, then South Beach is the place for you! This is perfect place for families to enjoy some fun in the sun. Marvel at the multi-coloured fish while on a glass bottom kayaking adventure or work up a sweat at a Zumba class. If that isn't for you, try paddle boarding, volley ball or beachside basketball – the options are endless.
Thinking about taking a Royal Caribbean cruise and visiting Perfect day at CocoCay? Contact us today to find out more.