Time to explore The Great American West! Everybody knows what to expect in a trip to New York, Las Vegas or Orlando, but the USA has so many incredible places to visit which are not widely known. So today's article is all about this fantastic area known as the Great American West – a.k.a. the Mountain West. For anyone looking for adventure, unspoilt nature and off-the-beaten-track, this is the region for you. This diverse region enfolds six great states and is the ultimate destination for road trips, wildlife and adventure holidays.
You'll encounter rich native cultures, spectacular national parks, and exhilarating experiences in the great outdoors, alongside some of the freshest farm-to-fork dining and laid-back locals. And the best way to truly experience this is on the many local excursions, hiking, biking, rafting, kayaking, and horseback trails. With endless possibilities, let's start in the far west, Idaho.
Idaho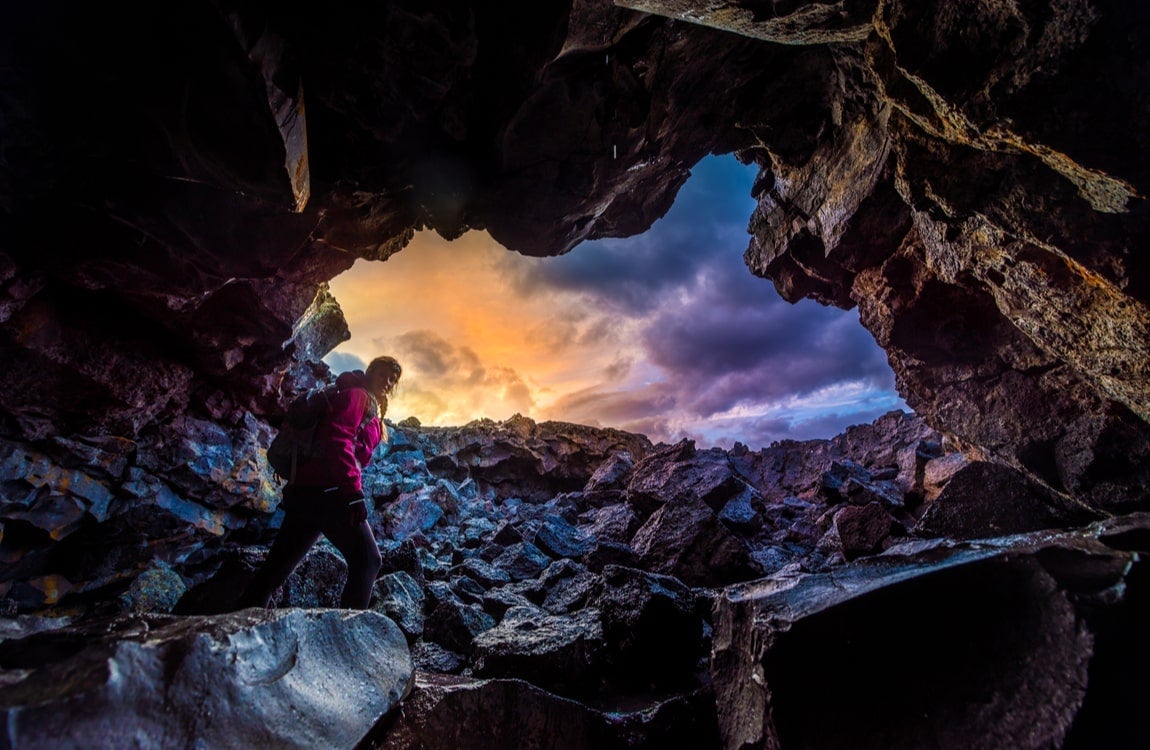 Idaho is not only a gateway to Grand Teton National Park and the mighty Yellowstone. It has phenomenal waterfalls and rivers, pristine lakes and miles of striking byways so you can roll down the windows, feel the cool breeze and experience true wilderness as you sweep through mountains and valleys. This diverse landscape of rolling plains, rivers, lakes, hot springs and volcanic moonscapes is great for those who want an exhilarating holiday. You'll have the chance to enjoy an adventure alongside a diverse history and witness stories that come to life in vibrant tribal art that has shaped Idaho. Our Mountain West Road Trip covers two fantastic destinations in this state.
Montana

Montana, where water is the lifeblood and mountains are the playground! This state is all about nature, big open spaces and vast skies from the great Rocky Mountains to the rolling prairies of the east. Montana is one of the most extensive states in the US and holds more wildlife than people! From the charming towns of Kalispell or Whitefish, you can easily explore the stunning Glacier National Park, with deep green forests, snow-capped peaks, jaw-dropping waterfalls and crystal-clear lakes. There are plenty of watersports to enjoy on Flathead Lake and Lake McDonald, and with so much wildlife to admire, you soon fall into the calm, quiet and chilled pace of life. Further south and east, you'll find rolling plains with a rich prehistoric past and onto the great Yellowstone National Park.
Wyoming
Wyoming is where you'll find Yellowstone National Park and Grand Teton National Park – two incredible National parks that need no introduction. Home to outstanding natural beauty, rugged wilderness, magnificent peaks, and majestic fauna and flora. Wyoming could easily be a wish list destination. Small group excursions run from Jackson or Cody, so you get the best local knowledge and make the most of your time in this famous National Park. Rising above a scene rich with extraordinary wildlife, pristine lakes, and alpine terrain, the Teton Range stands as a monument to the people who fought to protect it. Just north of Jackson you can walk among Golden Aspens, lush valley floors and breathtaking scenery on National Park Ranger-led programmes.
North Dakota
North Dakota is the gateway to the renowned Badlands, home to a stunning landscape formed millions of years ago and various plants and animals, including bison and prairie dogs. Some of the rock pillars, known as hoodoos, can even be seen with fossils on top – just a nod to the unique prehistoric fossil preservation that can be seen. From the origins of conservation stated in Theodore Roosevelt National Park and scenic byways, you can also experience herds of buffalo and wild horses in their natural habitat.


And North Dakota has so much more. Laced with history from Scandinavian immigrants and native American culture, it now has a modern, contemporary and chilled way of life. Very much off the usual tourist trail, this is a fantastic destination for anyone with an adventurous spirit who enjoys touring, hiking, biking, canoeing and kayaking. A place that doesn't take itself too seriously, Fargo embraces all its kitschy cool reputation. A university town, it has a vibrant night scene, unique restaurants, taprooms and microbreweries, so you to kick back and go local. Dine on fresh local produce in the Fargo Brewing Company, sipping locally made craft beers while listening to great music. Perhaps even a festival if you hit it at the right time. And Drekker Brewing Company, just a mile from downtown, hosts local food markets, food trucks and events in a unique and beautifully restored railway foundry.
Bismarck, the state capital, is steeped in history and a rich centre for arts and culture, while further west is Medora at the gateway to the Badlands, where you can experience old western heritage. With an average drive time of 7.5hr from Fargo in the east to the Badlands, take your time with an overnight stay so you'll have plenty of time to enjoy the many scenic byways before hitting South Dakota.
South Dakota

In South Dakota, you'll find monumental creations of man and nature, ranging from the majestic Black Hills and the Badlands to Mount Rushmore and Crazy Horse Memorial. Move on to a paleontological feast at the Mammoth Site, an indoor dig site and museum boasting the world's largest concentration of mammoth fossils! Or expand your discovery of the stunning Badlands' colourful and dramatic sculptured pinnacles and canyons. With over 650 miles of designated trails, you'll see wild buffalos, railroad bridges and rock tunnels. It's perfect for hiking, biking and riding on horseback.
Undoubtedly, the Black Hills will take your breath away. A sacred place for Native Americans, this small mountain region is covered in thick dark evergreen forest with crystal-clear glacial lakes for you to explore. And with historic towns such as Deadwood, you soon get into the swing of the Wild West. View our Icons and National Parks of America's itinerary for a great opportunity to travel across the Dakotas and Montana on an RV.
Utah
Utah's Mighty 5 refers to the five iconic National Parks home to the State of Utah. In the southern part of the State, you will find some of the USA's most visited Parks. Zion National Park is Utah's oldest. It offers multiple diverse hiking trails with incredible canyons and spectacular views. Bryce Canyon National Park, Arches National Park, Canyonlands and Capital Reef National Park are as diverse as the surrounding landscape. Utah is just the place to be for Outdoor adventures. Salt Lake City is the capital, but there are many other accessible gateways to choose from. At Arches, the naked eye is sufficient to witness a wealth of stars as the surrounding area of Moab is well known for its dark skies. As well as these iconic National Parks, some amazing State Parks in Utah offer roads less travelled with the most amazing scenery. If you're looking for off-the-beaten-path and scenic locations along with outdoor adventure, Utah will not disappoint.
Discover the Great American West
Now you've had a glimpse of the adventures that await in the Great American West! Perfect for exploring in a car, motorhome, rail or even a motorcycle! The natural beauties and local vibes provide the ideal landscape to disconnect from our daily worries and remember what's it like to be alive!
Check some of the itineraries we suggest on our Great American West page. Our personal travel planners would love to help you build your dream trip in this glorious region!