Hit the road in the Sunshine State as we share our top 5 places to stop on a drive from Miami to Key West!
A road trip in the USA is perfect for holidaymakers that like to explore their surroundings, hunt out hidden gems and discover the culture and history of an area. Our travel expert Denise is a fountain of knowledge when it comes to road tripping in the USA. In this blog she shares her top 5 places to stop on a drive from Miami to Key West.
Miami to Key West is a 159 mile drive that takes you across the Overseas Highway and offers some of the most stunning scenery in Florida. It can be completed in a few hours but it's definitely worth taking a few days to do this trip as there are plenty of spots along the way you'll want to stop and explore.
Key Largo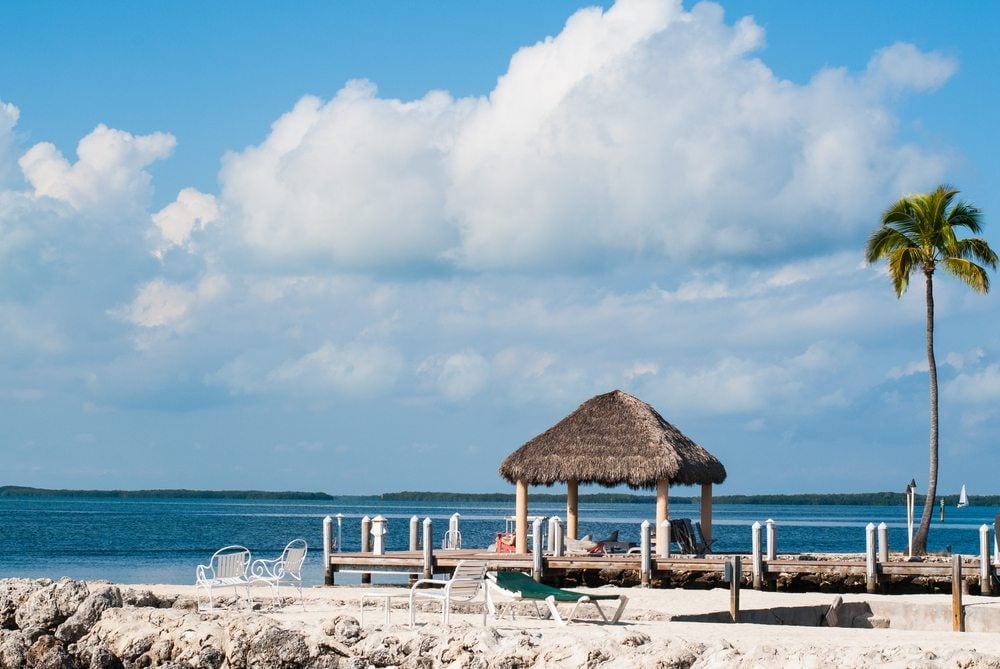 The first place we recommend you stop on your Florida road trip is the quaint island of Key Largo. About 90 minutes' drive from Miami and situated in the upper Florida Keys archipelago, Key Largo is known as the "Diving Capital of the World" and the perfect place to take in some water sports. From diving to snorkelling to fishing, paddle boarding, and more, there's plenty of things to. While in Key Largo, be sure to pay a visit to the John Pennekamp Coral Reef State Park, the first undersea park in the U.S, with one of the best snorkelling reefs in the world. There's also stunning nature walks and hiking trails to enjoy. When you've built up an appetite after a day of exploring, for an authentic American diner experience, be sure to swing by the 'Waffle House' for fresh coffee, juicy burgers and signature waffles.
Islamorada
Set of the popular Netflix series 'Bloodline', Islamorada (located 2 hours' drive from Miami) is a stunning beachfront destination boasting numerous bars, restaurants and water activities. For fishing enthusiasts, Islamorada, known as the "Sports Fishing Capital of the World", will be heaven on earth. For those who love their diving, be sure to pay a visit to History of Diving Museum, which has amassed an impressive collection of items relating to humankind's exploration of the sea. While many places in Florida will claim to have the best key lime pie, a dish the region is famous for, Blond Giraffe Key Lime Pie Factory located on Overseas Highway in the opinion of many who have gone before you should be in serious contention for best key lime pie so be sure to try it out!
Marathon
Just one hour outside of Key West is Marathon, where you'll find a warm tropical climate and plenty of things to do! Marathon is home to the 'The Turtle Hospital', an organisation dedicated to the rehabilitation of endangered sea turtles. Visit the hospital for a guided tour where you can meet current patients and permanent residents.
Elsewhere Crane Point Nature Area has fantastic hiking trails, while Sombrero Beach is known as one of the most beautiful beaches in the Florida Keys with perfect white sands and crystal clear waters.
Fancy something sweet as you explore Marathon? Visit 'Sweet Savannahs' for a banana split or an ice cream sundae!
Big Pine Key
Need one last pit stop before Key West? Check out Big Pine Key, a small region that features popular trails and wilderness to explore, plus some of the world's best reefs to dive into. The Bahia Honda State Park is well worth a visit as its home to mile-long Sandspur Beach – the perfect spot to take in a day of snorkelling, sunbathing, wildlife watching, and more.
Another popular thing to do in Big Pine Key is pay a visit to the National Key Deer Nature Centre where they care for sick or injured Key Deer and other endangered species.
Big Pine Key also features an excellent bike path which is popular with travellers who are keen to explore its famous nature trail.
Key West
The final stop on your Florida road trip is your destination – Key West! With so much to see and do in Key West you should plan to spend about 3 nights here. Treat yourself at the end of your trip to a catamaran sunset cruise as Key West is home to some of the most spectacular sunsets in the world!
Head to Mallory Square, a lively bustling part of Key West with endless restaurants, bars and lounges. Or hit up Duval Street which is filled with a host of fun restaurants, bars and boutiques. Want a bar with a difference, pay a visit to the 'Smallest Bar' in Key West– it does what it says on the tin!
Spend a day at Smathers Beach, the largest beach on the island, boasting almost a mile of soft white sand and sparkling blue waters. Rent a chair and read, play a game of volleyball, or set out on the sea for activities like windsurfing, jet skiing, kayaking, parasailing, and so much more!
For those of you that want to sites see then jump aboard the Conch Tour Train which will show you the best of Key West in just 90 minutes, including the Ernest Hemingway Home and Museum, the Key West Lighthouse, the Southernmost Point and the Key West Butterfly and Nature Conservatory.
Interested in a holiday to Miami & Florida Keys for yourself? Contact us today to discuss your options. Our travel experts can help you plan out your very own itinerary and assist with accommodation and car rental
To be the first to hear about our latest holiday deals sign up to our newsletter here