Things to do in Cancun
Cancun is best known for its beautiful white sanded beaches and buzzing nightlife, but there is much more to this popular holiday destination. Holidays to Cancun feature watersports, relaxing days by the sea and some of the world's best cultural and historical sites. With all that is on offer, there is no shortage of interesting things to do in Cancun while on holiday.
Swim at a Cenote
A cenote is a natural swim hole, resulting from the collapse of limestone bedrock that exposes groundwater underneath. There are almost 7,000 cenotes in Mexico's Yucatán Peninsula. These secret underground caverns have pools of often gorgeous turquoise-coloured water. We recommend either the Ik Kil cenote or the Hubiku cenote. Be sure to bring along your towel and swimsuit so you can enjoy a swim in one of these unique natural wonders!
Visit Chichen Itza
Chichen Itza is the ancient capital of the Mayan Empire. Discover several important landmarks at this extraordinary historical site. Visit the Caracol Observatory, one of the oldest Observatories in The Americas, the Temple of Kukulcan, the Temple of Warriors, the ball court and the Wall of Skulls. It is a spectacular area of international historical significance that is also one of the seven wonders of the modern world.
Snorkelling and Diving in Cancun
Cancun boasts some of the top diving sites in the world. With crystal clear waters and warm temperatures all year round, it's easy to see why. There are dozens of activity centres catering to divers and snorkelers of all experience levels. Cancun is also home to the world's second largest barrier reef, the Great Maya Reef, making it the ideal spot for diving and snorkelling fans.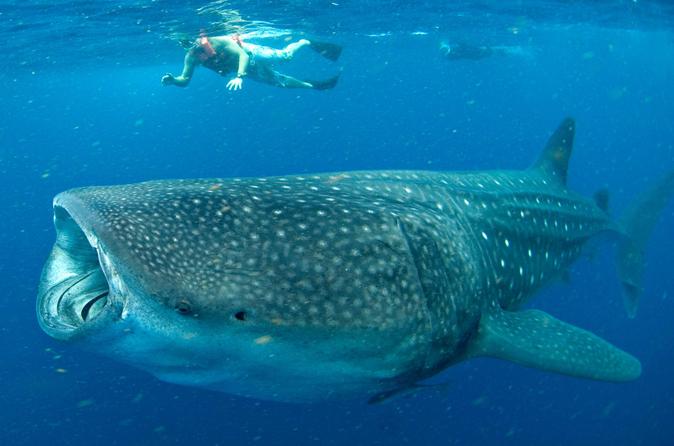 Visit the Underwater Museum
The Cancun Underwater Museum, also known as MUSA, is popular with scuba divers and snorkelers from all over the world because it has beautiful life-size sculptures. The work of world famous artists is on display in the Cancun Underwater Museum. The museum is huge, occupying more than 420 square meters and weighing more than 200 tons. The museum can also be viewed through a glass-bottomed boat if you feel like staying out of the water!
Zip Line Adventure
Adventure lovers will want to visit the largest zipline circuit in North America! With 12 ziplines covering a distance of nearly 2 miles (3km), you'll get to see all of the Cancun jungle. Packages are available that include transport to and from your resort. Ask one of our travel advisors for more information.
Off the Beaten Path
The fishing villages around Cancun such as Puerto Morelos are definitely worth a visit. Puerto Morelos is about 20 miles down the coast from Cancun. Tourists have the opportunity to learn about the traditional fishing industry of the area. Explore the outdoor market just off the main square and don't forget to bring your appetite so you can try some of the amazing seafood restaurants in the town.
Dance the Night Away
Cancun is famous for its nightlife and 'Spring Break' party atmosphere. Famous Cancun nightclubs include Coco Bongo and Mandala. Dance the night away to live music and performances or sit back, relax and sip on some delicious Caribbean cocktails.
Things to do in Cancun – Ask the Experts
Want some more information on things to do in Cancun on your holiday? Speak to one of our expert travel advisors. They have first-hand experience of the best activities, attractions, day trips and nightlife and are happy to help you plan your next holiday to Cancun. Call us now to find out more.