Las Vegas Shows
Las Vegas Shows are famous for their top acts, exceptional production value and for consistently delivering high quality entertainment. Whether your preference is for music, comedy, theatre, cabaret or anything in between we recommend taking in a Las Vegas Show on your holiday. Because there is so much high-quality entertainment in Las Vegas, Las Vegas Shows get bigger, better and brighter as they vie with one another for top billing.
Las Vegas Shows – Music
Las Vegas has attracted some of the biggest names in the music industry for resident shows at some of the city's most famous theatres. Britney Spears at The Axis, Celine Dion at Ceasar's Palace Colosseum as well as Mariah Carey and Jennifer Lopez. There are also lots of opportunities to see visiting musicians, whatever time of year you happen to visit Las Vegas. Las Vegas Shows have something for all music lovers. Stay up to date with the schedule of concerts in Las Vegas to help plan your visit.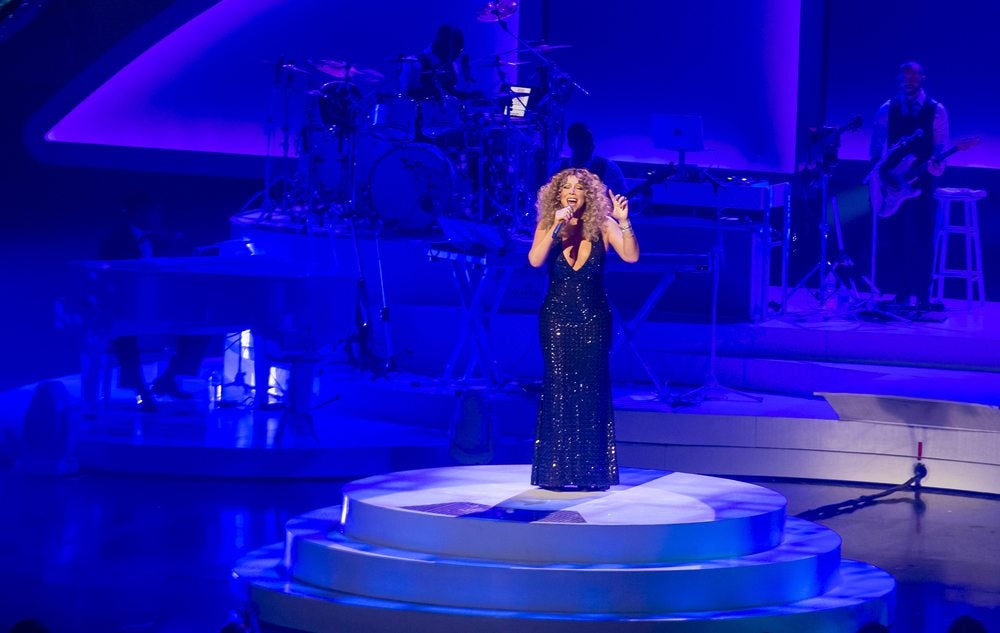 Las Vegas Shows – Comedy
The Penn and Teller Show at The Rio Hotel and Casino is an edgy mix of magic and comedy. The show has been running at The Rio since 2001 and has won multiple awards. Carrot Top with his daily (except Tuesdays) show at The Luxor has had audiences howling with laughter with his blend of observational humour and wacky props. Carrot Top has been awarded Best Male Stand-up Comic at the American Comedy Awards.
Las Vegas Shows – Cirque do Soleil
Cirque do Soleil is world famous for breath-taking tricks and outlandish circus acrobatics. They currently have seven shows running in Las Vegas, including 'O' and 'Mystère'. With seven shows from this world-famous performance group there is definitely something to appeal to everyone. Find out more about Cirque du Soleil Las Vegas Shows.

Las Vegas Travel Experts
If you are planning Holiday to Las Vegas, speak to an American Holidays travel expert, we have first-hand experience of the best shows, concerts, events and things to do in Las Vegas. We have lots of great Las Vegas holiday deals and will help find the perfect holiday package for you. Call us now.